About us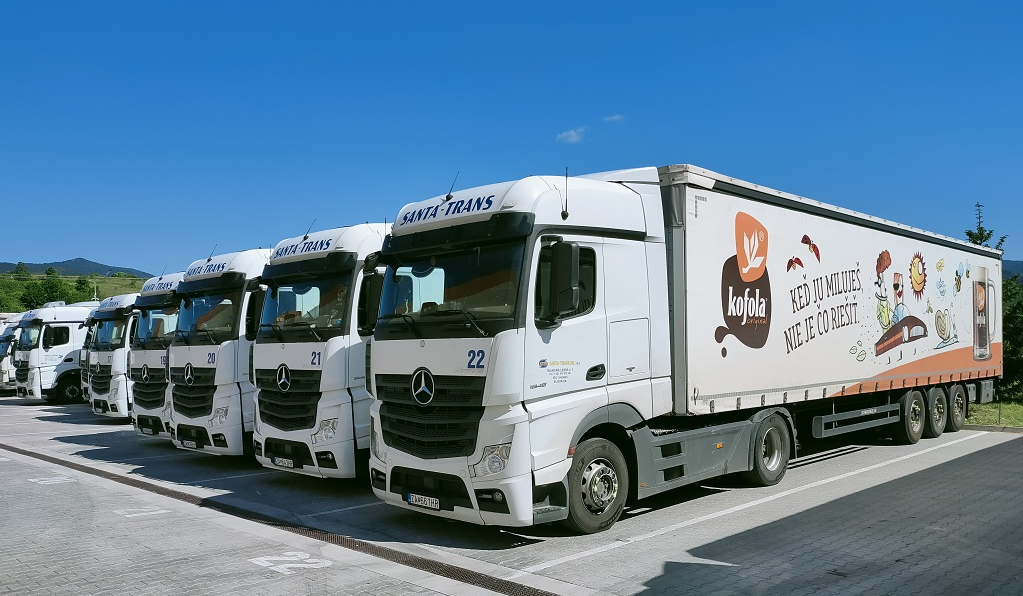 Company
SANTA-TRANS.SK, s.r.o
. was established on November 8, 2006. In the first half of the year 2007 we purchased 23 vehicles: 13 vehicles of brand VOLVO and 10 vehicles of brand MERCEDES. We have 6 tandem-axle semitrailer sets with a volume of 36 wooden palette places and 30 semitrailers with a volume of 33 wooden palette places.
Furthermore we have 10 vehicles of capacity from 1.5 to 18 T which perform "a direct distribution" of goods from company Kofola directly to the final customer /clubs, restaurants, stores, daily intake of water for companies and so on/.
We perform approximately 2500 transportations per month within
Slovakia and Czech Republic.
---